Rental Houses for Foreigners
Key Features of Sumitomo Forestry Residential (SFR)-Managed Rental Houses for Foreigners
No need to find a joint guarantor: (In the application process, you will subscribe a housing rent joint guaranty program provided by the guaranty service company designated by SFR)*1
Properties with house managers come complete with regular house managers on site, capable of speaking Japanese and/or Chinese/Korean/English.*2
Each property is equipped with security cameras, always-on Internet connection and other diverse facilities.*3
If you visit Japan for the first time, rest assured. Upon booking before your visit, we will pick you up at the airport and transport you to the house.*4
Once you move in and get started, you will be attended by our staff to visit the local municipal office for national health insurance and residential registration.*5
*1.You will be subject to a review about your financial status by the guaranty service company designated by SFR before you sign your rental contract. A guaranty fee will be separately payable in signing the contract and extending the term of the contract.
*2.Available languages other than Japanese may vary depending on different housing properties.
*3.Always-on Internet connection service available at a voice/data transmission speed suitable for Website viewing on smartphones and PCs, not suitable for viewing high-quality-picture videos, etc.
*4.The transportation service available with charges; please contact us in advance about the details of the charges.
*5.The staff attendance service available exclusively for residential contractors with the rental housing with house managers.
Key Features of SFR-Managed Housing Properties
Housing properties managed by SFR have two types as follows:
A single person per room
2 persons per room
Features
You may occupy the entire room alone comfortably.
Keep your rental charge lower.
Make friends with a new roommate to enjoy your life more.
Furnished
equipment
A single bed/ a desk & chair set/ lighting/ air conditioning unit/ a refrigerator
A bunk bed/ 2 sets of desks & chairs/ lighting/ air conditioning unit/ refrigerator
*Please keep it in mind that there are two types of properties; a dormitory type and a single room type.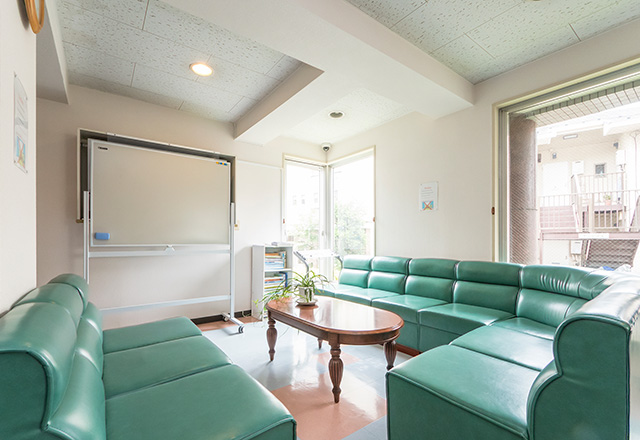 Furnished studio-type rental apartments for foreigners familiar with living in Japan
Key facilities:
Refrigerator, washing machine, microwave oven, bed, desk and chair, lighting equipment, air-conditioning unit, always-on Internet connection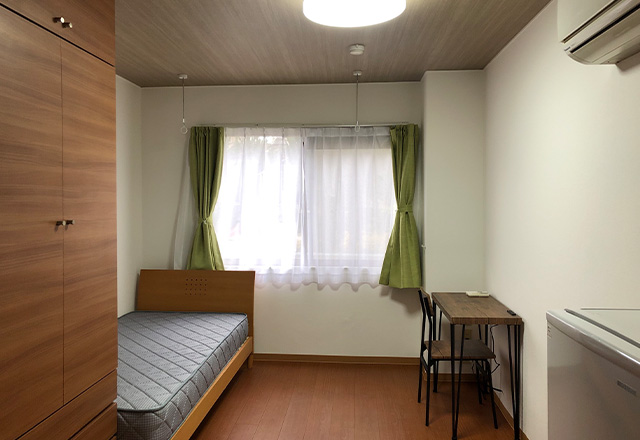 For inquiry
If you have in mind a specific area to live in. please feel free to contact us. Even if we have no property currently available in that area. we would be pleased to get one available for you (for consultation subject to separate charge).
Address

:

BYGS Shinjuku,Building 4F,2-19-1 Shinjuku,Shinjuku-ku Tokyo Japan

Access

:

9 minute walk from Shinjyuku station,Yamanote Line
directly connected to the Shinjyuku-Sanchome station,Exit C8
03-3350-9837

03-3350-5186
Business Hours

:

10:00- 18:00,Monday to Friday(a reason for covid-19)

Regular holiday

:

Saturdays, Sundays, and holidays and New Year · Golden Week
住友林業レジデンシャル
海外事業部